Melanie Martin Goes Dutch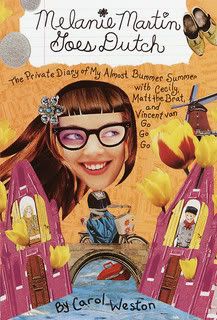 I read the first book in the Melanie Martin series about a year ago. She visited Italy in that book; this book is about her trip to the Netherlands.
This is a children's series that I have enjoyed so far. Melanie is 10 in this book and is written in diary format. One thing that's great about these books is all the information about the country she visits that she gives. Historical events, art, culture etc. Children can learn a lot from these books and I even learned a few things I didn't know. Plus Melanie and her family are funny.