The Starlight Barking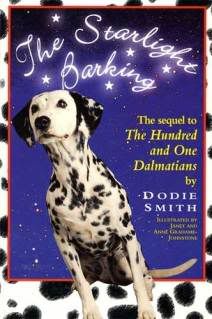 This book is the sequel to The Hundred and One Dalmations by Dodie Smith. I really loved that book. It was much better than the Disney version.
In The Starlight Barking, all humans and animals are in a magic sleep except for dogs. The dogs can now do amazing things. They receive a message from Sirius, the dog star and their fate may be forever changed.
The same characters from the first book play a big part in this book such as Pongo, the Missus and Cadpig. I liked this book but not as much as the first. I would have liked a sequel that wasn't as fantasy based as this one. It was fun to see Cruella de Vil in this book again too.