Murder in Foggy Bottom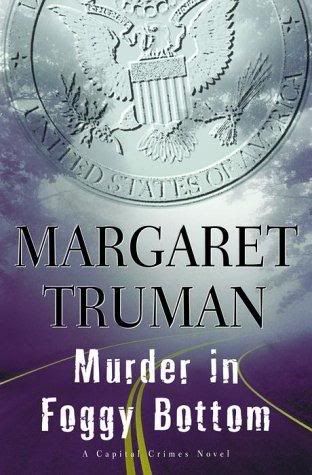 Title and author of book:
Murder in Foggy Bottom by Margaret Truman
Fiction or non-fiction? Genre? fiction, mystery

What led you to pick up this book? I live near D.C. and have read a lot of Truman's Murder In... books. I went to grad school in Foggy Bottom so that's why I picked this one up although it wasn't really set in Foggy Bottom

Plot summary:3 American planes have been shot down by missiles. Who did it?

What did you like most about the book? finding out who did it

What did you like least? Some of things that happened didn't seem true and way too conveinent for the plot.

What did you think of the writing style? One thing I notice about all Margaret Truman's books is how she describes what people eat in detail.

Have you read any other books by this author? What did you think of those books? I've read maybe half a dozen of her murder in DC mystery series. This one wasn't my favorite but I still mainly enjoyed it.

Do you recommend this book? If you use a rating system, what's your rating?
yes, 3/5