Gone-Away Lake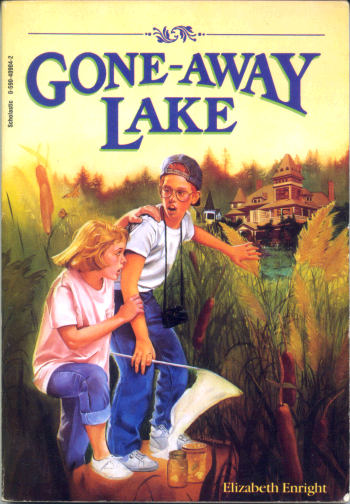 Title and author of book:
Gone-Away Lake by Elizabeth Enright
Fiction or non-fiction? Genre? fiction, children's

What led you to pick up this book? The story sounded interesting.
Setting: upstate New York, late 1950s

Plot summary: Portia and her cousin Julian explore by his house and find a abandoned community of summer houses but there they find a surprise.

What did you like most about the book? Who they meet at the old houses

What did you think of the writing style? Very descriptive of nature in parts and enjoyable

Which of your readers are most likely to enjoy this book? Why? Those who like children's books and books written in the 1950's and 60's.

Have you read any other books by this author? What did you think of those books? I finished the quartet of the Melendy family and enjoyed those. I think I liked this one better, though.

Do you recommend this book? If you use a rating system, what's your rating?
yes, 3.5/5