Mirror Mirror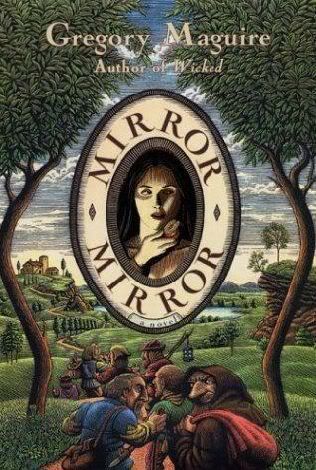 I love the genre of the retelling of fairy tales. I haven't read one of Gregory Maguire's books in a while. I read Wicked in the summer of 2002 and listened to Confessions of the Ugly Stepsister in the fall of the same year. Wicked was ok but got too philosophical for me. I really liked Confessions, though.
Mirror Mirror is the retelling of Snow White set in 16th century Italy. The character of the evil queen is Lucrezia Borgia, modeled after the real historical person. The dwarfs are not at all like the Disney version of happy little men but quite different and not very likeable.
I don't really know what say about this book. It was interesting but didn't turn out to what I thought it would be. I did like hearing about the Borgias and that made me do some research on the real Borgias.