World Without End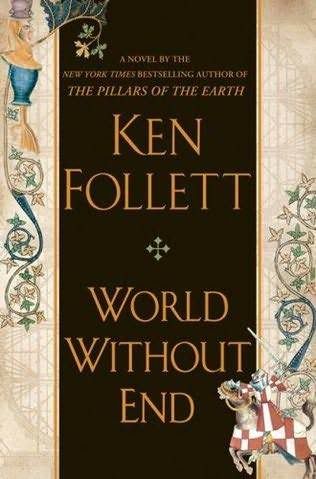 Pillars of the Earth by Ken Follett is one of my very favorite books. I was excited to hear that a sequel of sorts was coming out. My mom loves Pillars too and I got her World Without End for Christmas. She gave it to me after she was done and I decided to read it this month.
It did not disappoint. It was just as page turning and exciting as Pillars was. It's been a while since I read Pillars so I can't say which I liked better. It's a tough choice; they're both great books. Great characters and storyline. About my only complaint is that I did find a few parts boring in this book, like when Caris and Mair went off to look for the bishop and that part didn't seem too realistic either; going to find him in rough terrain for a small, local matter.
But, as I said, I loved this book and it will be one of my top reads for this year.